Touchen End
Foxley's Place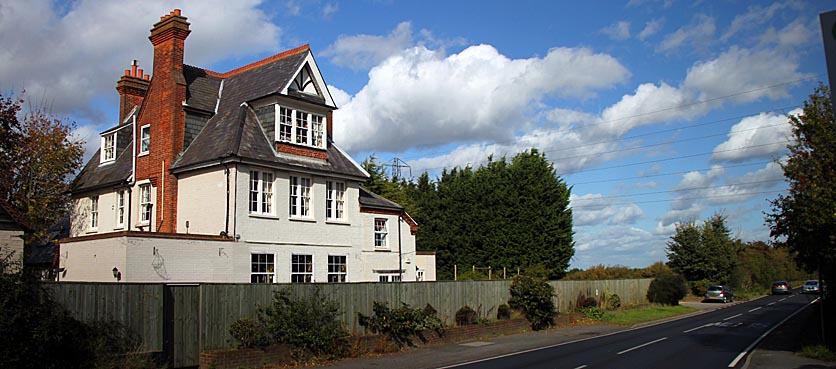 This area was originally Twychene (1274) supposedly derived from 'Two Chain' where chains were stretched across twin roads to stop travellers and levy a toll. However, this can also mean 'Fork in the Road' which suits the location extremely well. For the meeting of the B3024 with the A330 here is a notoriously sharp and difficult junction to negotiate. Iwhurst was an alternative name for the same place.
Early 14th century documents show that there was once a 'Grim's Ditch' in the area. These are generally prehistoric bank and ditch features in the landscape which Saxons found so dramatic that they thought they must have been built by the chief of their gods, Woden, also known a 'Grim'.
Foxley Green Farm has a superbly preserved moat, but sadly the original house was burnt down in about 1740. This was the Manor House of Puckemere, another ancient Saxon mythological name meaning 'Goblin's Pool'. It was renamed Foxley Manor in 1321 by Sir John Foxley, a Baron of the Exchequer. He was granted licence to empark the manor and stock it with deer. His son, Thomas, was Constable of Windsor Castle; his grandson, Sir John, of Southampton Castle. The latterís elaborate brass can be seen in the parish church at Bray. In the 18th century, Foxleys was the English country home of the Governor of Bengal, Henry Vansittart.
Tradition says that King George III, as Prince of Wales, made his first ever kill in front of the old Hindís Head in the village while out stag hunting in Windsor Forest. Hence the pubís name.
See also Bray