RBH Home
Maps & Travels
Articles
Legends
Towns & Villages
Castles & Houses
Churches
Biographies
Gentry
Family History
Odds & Ends
For Kids
Teacher's Page
Mail David


From Old Folks & Pilgrims to Town Councillors in Reading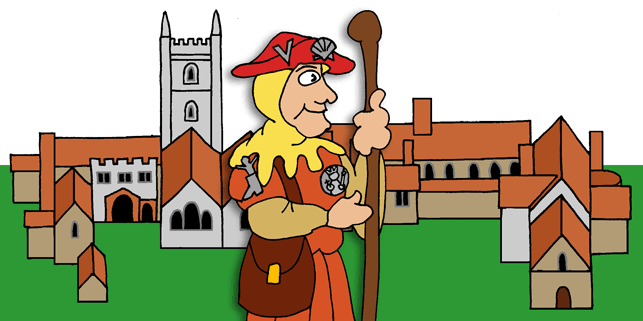 St. Laurence's Church was built by the monks of Reading Abbey on the edge of their monastery. The Compter Gate to the abbey was once attached to it. The church was for the use of the people from the eastern part of the town.
The present building dates from 1196, with 15th century changes.
Behind the church was the 'Hospital of St. John'. This was like an old people's home for 26 men and women. It was also a hostel for pilgrims visiting the abbey. The 'hospitium' where they slept still stands.
In 1485, it was converted into Reading School. Puritan Palmer worked there. The school only moved out in 1871. Famous students include:
After the Dissolution of the Abbey, the stables became part of the Royal Palace.
In Elizabethan times, part of the hospital became the town hall. That is why the present town hall stands on the site. It was built by Alfred Waterhouse in 1875.
The famous mathematician, John Blagrave, was buried at St. Laurence's Church in 1611. He left money for a posh covered walkway to be built along the south side. It was called 'Blagrave's Piazza'. It was pulled down in 1868.
During the Siege of Reading in the Civil War, both sides used the old hospital as a barracks, stables and gunpowder store.