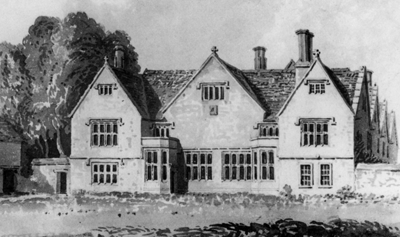 Shellingford Manor
Shellingford, Berkshire
Shellingford Manor was a beautiful 16th century manor house. It was sometimes known as 'Shellingford Castle'. It was a secondary manor of the Nevilles of Billingbear House and the widow of the Elizabethan Ambassador, Sir Henry Neville, retired there. It was sold to the parliamentarian, John Packer, in 1620 and his descendants lived there until they inherited Bucklebury House from Viscount Bolingbroke in 1751. The current Shellingford House was the old rectory.
Shellingford Manor stood next to the parish church. None of it remains.