RBH Home
Maps & Travels
Articles
Legends
Towns & Villages
Castles & Houses
Churches
Biographies
Gentry
Family History
Odds & Ends
Mail David

Billingbear Park

Waltham St. Lawrence, Berkshire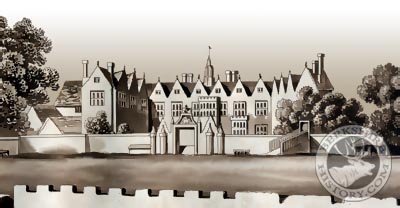 Billingbear was a manor owned by the Bishops of Winchester and then the Crown, until 1549 when King Edward VI granted it to Sir Henry Neville, a younger brother of the 5th Lord Bervagenny. He was unable to take possession until 1567 and instantly set about building himself a fine red brick Tudor mansion. He was buried in the church at Waltham St. Lawrence where there is a large figured monument to his memory. Sir Henry's son and namesake was Ambassador to France, so spent a number of years away from Billingbear. He was implicated in the plot against Elizabeth I with the Earl of Essex and imprisoned in the Tower.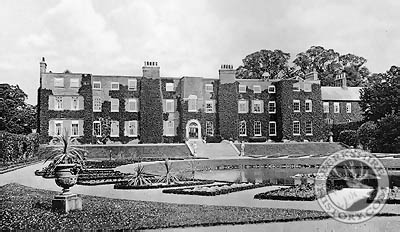 During the Civil War, the family had divided loyalties. Fortunately, the Royalists won through and, after the Restoration, the house played host to the King, the Duke of York, Prince Rupert and many other nobles at a great dinner party in 1667. Two years later, Cosmo, Duke of Tuscany, also visited and one of his party wrote an extensive account of his two day stay. In the 18th century, the heirs of the Nevilles were the Lords Braybrooke and Billingbear was their chief residence until the 3rd Baron inherited Audely End in Essex.
Tragically, Billingbear Park suffered a devastating fire in 1924 and the surviving shell of the house was ruthlessly torn down soon afterward. Only a few architectural featured survived when they were incorporated into the newly restored Old Bulmersh Court the following year.
Billingbear Park no longer stands.