Mid-Berkshire Town and Village Histories
A New Book by David Nash Ford

Press the 'Buy Now' Button to Purchase using PayPal or Credit Card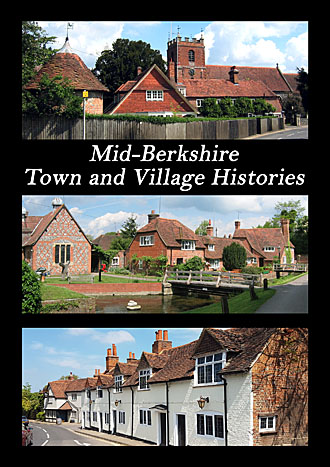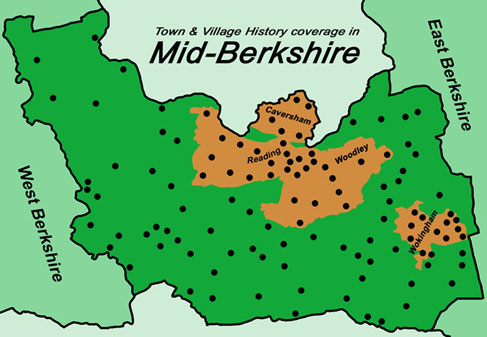 Mid-Berkshire Town & Village Histories
@ £14 + £4.50 UK P&P

(Please email me on nashfordpublishing@googlemail.com if you would like combo postage for more than one copy or postage outside the UK)
Whether you are from Mid-Berkshire or just visiting, this book is the place to find out all about the history of some 113 different towns, suburbs, villages and hamlets in the Borough of Reading, the vast majority of the Borough of Wokingham and the eastern regions of the District of West Berkshire. Join David Nash Ford as he examines the structures, people, events and many more things that have shaped each place. Some of these histories were first published in part on our Royal County of Berkshire History website, but they have all been considerably expanded and are joined by many new histories of places often missed by historians, including those which only joined Berkshire in 1911 or later. The book is designed so that you can choose whether to read it all together, or just pick the place you want to know about. It is A5, contains 330 pages, is illustrated by 143 black and white images, has a full index and covers histories of the following:
Aldermaston Wharf
Aldworth
Arborfield
Ashampstead
Ashridge Wood
Barkham
Battle
Bean Oak
Beech Hill
Beenham
Bradfield
Bradfield Southend
Buckhurst
Burghfield
Burghfield Bridge
Bughfield Common
Calcot
California
Castle Hill
Caversham
Caversham Heights
Caversham Park Village
Cemetery Junction
Charvil
Coley
Davis Street

Dowlesgreen
Earley
Earley Rise
Eastheath
Emmbrook
Emmer Green
Englefield
Farley Hill
Finchampstead
Finchampstead Leas
Gardeners Green
Grazeley
Great Langborough
Heathlands
Holme Green
Horncastle
Hurst
Katesgrove
Keep Hatch
Kentwood
Langley Common
Lea Heath
Limmerhill
Lower Basildon
Lower Caversham
Lower Earley
Lower Finchampstead

Lower Padworth
Luckley
Maiden Erlegh
Matthewsgreen
Merryhill Green
Mortimer Common
Newland
Newtown
Norcot
Norreys
Padworth
Pangbourne
Pingewood
Purley
Reading
Reading St Giles
Reading Thameside
Redlands
Riseley
Rotten Row
Ruscombe
St John's Village
Sandford
Sheffield Bottom
Shinfield
Shinfield Rise
Sindlesham

Sonning
Southcote
Spencers Wood
Stratfield Mortimer
Streatley
Sulham
Sulhamstead
Swallowfield
Theale
Three Mile Cross
Tidmarsh
Tilehurst
Tutts Clump
Twyford
Ufton Nervet
Ufton Green
Upper Basildon
Whistley Green
Whitley
Whitley Wood
Whitley Hill
Wokefield
Wokingham
Woodley
Woodcray
Woosehill
This is the second volume in a series of 'Berkshire Town and Village Histories'. East Berkshire Town and Village Histories is also available.