RBH Home
Maps & Travels
Articles
Legends
Towns & Villages
Castles & Houses
Churches
Biographies
Gentry
Family History
Odds & Ends
For Kids
Teacher's Page
Mail David


Site of Ancient Pagan Worship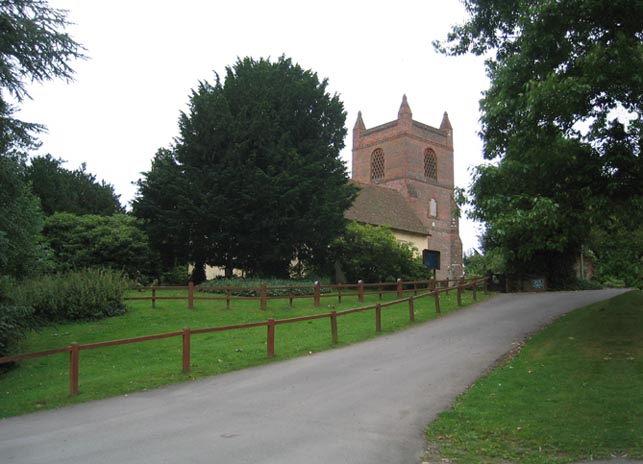 This is Finchampstead Church as it is today.
When St. Augustine first brought Christianity to England, he told people to turn the old pagan Saxon and ruined Roman temples into churches.
Before today's Finchampstead Church was built in Norman times, there was probably a Saxon church on the site. Before that, there seems to have been a Roman temple there. The earth bank around it can still be seen. We don't know which Roman god it was dedicated to though.
The hill was an ideal place for a Roman temple. It could be seen for miles around.
It stands just south of the old 'Devil's Highway', the Roman road that ran between Londinium (London) and Calleva (Silchester, near Mortimer).
Photographs taken from aeroplanes show signs of buildings along the road. They were probably hotels for pagan pilgrims.
The church at Hampstead Norreys also has a bank around it. There was probably a Roman temple there too. It may have been dedicated to Jupiter, Chief of the Gods. An altar to Jupiter was found nearby at Yattendon.
* * *
Hover your mouse over the photograph to see the area when the Roman temple was there.
We don't exactly what the temple looked like, but it was probably like this one. This is a type of temple that was common in Roman Britain.
It has a central room or 'cella' where the god's statue and perhaps a sacred flame were kept. Then there is an 'ambulatory' or covered walkway around the outside.
Notice the bank and ditch marking the sacred area or 'temenos'.
Notice the busy stalls outside selling souvenirs to the pagan pilgrims.
Notice the priest and people watching a sacrifice (the killing of an animal as a present to the god).