RBH Home
Maps & Travels
Articles
Legends
Towns & Villages
Castles & Houses
Churches
Biographies
Gentry
Family History
Odds & Ends
For Kids
Teacher's Page
Mail David

What's that all about?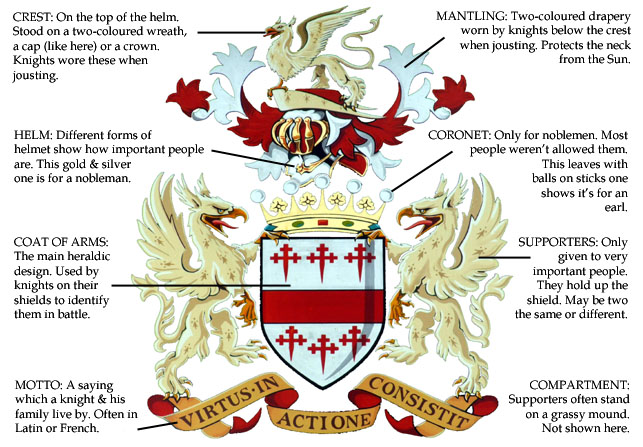 A coat of arms is a special pattern of symbols and colours that a person had painted on their shield.
They could also wear it on their surcoat over their armour.
Coats of arms were used to make people easily recognisable in battle.
A coat of arms on your shield was only part of a full achievement of arms. Look at all the different parts in the picture.
Everything to do with coats of arms is called heraldry and the King's heralds are in charge of it.
You were only allowed to use a coat of arms if the King's heralds had designed one for your family. This is still true today.