RBH Home
Maps & Travels
Articles
Legends
Towns & Villages
Castles & Houses
Churches
Biographies
Gentry
Family History
Odds & Ends
For Kids
Teacher's Page
Mail David


Home of the Berkshire Lady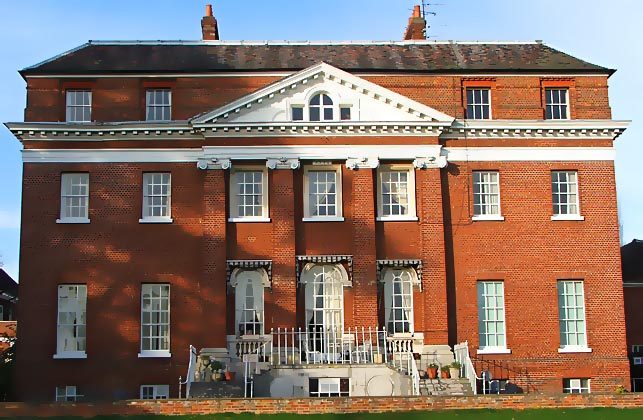 Calcot Park is a brick Georgian mansion in Tilehurst, near Reading. It used to stand in the middle of a deer park.
The previous house was the home of Frances Kendrick (descended from John Kendrick's brother). She married her husband, Benjamin Child, in quite extraordinary cirmcumstances.
They were very much in love. When Frances died, Benjamin couldn't bear to live at Calcot without her and sold it to John Blagrave.
Then he changed his mind & wouldn't leave. They had to take the lead off the roof & let in the rain to flush him out.
Benjamin left but the house was ruined. Blagrave tore it down 7 built the present house instead in 1755.
His family lived there for many generations.
The house is now flats. The park is a gold course.