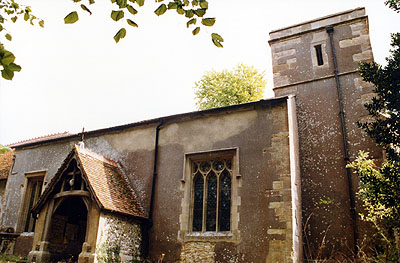 Letcombe Bassett
St. Michael's Church
The 12th century parish church at Letcombe Bassett has a Norman chancel with zig-zag decoration and a 13th century tower. The churchyard has some fine Cotswold style barrel topped tomb chests.
The Chaplain to the Duke of Monmouth, William Durham Junior, was Rector here in the 1670s & 80s.

This is not the official Hungerford Church website. Please do NOT mail me about use of the church. Visit the C of E's Church Near You website instead.