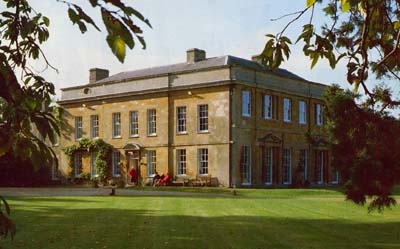 Marcham Park
Marcham, Berkshire
Marcham Park is a plain late Georgian seven-bay house of stone set in 17 acres of landscaped gardens. It has a stone entrance hall and Adam style staircase. It was built for the Elwes family who had owned the manor since 1751. One of them was an infamous miser.
The RAF used the house during the Second World War. In 1947, it was bought by the National Federation of Women's Institutes for use as a training college. 'Denman College' - as the house was renamed after Lady Denman the Federation's first Chairman - was opened there in 1948.
Marcham Park is currently the home of Denman College.